Woodland
&

Photo Flip Box
For years, photographers have relied on high-quality USB Sticks in order to present their work to clients. In order to spice up the presentation a bit, as well as provide customers with physical prints of select photos, one needs a special kind of packaging solution. Our Woodland & Photo Flip Box Bundle offers you just that! The Woodland USB Drive, with its sleek form, serves as an ideal background for your printed or engraved logo while the USB 3.0 Chip provides you with the speed and reliability you're used to and need.
The Photo Flip Box is the big brother of our beloved White Flip Box. This larger version offers a slot for the included flash drive (placed on a bedding of our fabulous wood wool) and a larger compartment for physical prints of your photographs up to a size of 10 x 15 cm. The lid of the Photo Flip Box looks great branded with your logo using our fantastic full color printing thanks to its natural white finish. With a depth of 3 cm, there's plenty of room for including other kinds of souvenirs that compliment your work. With the Woodland & Photo Flip Box Bundle, you are certain to give your clients a gift that remains in their memories, as well as their hearts, for a long time.
This Bundle Includes:
Woodland USB Stick (branded on one or both sides)
Photo Flip Box (branded on the front)
High Specification Flash Chips (USB 3.0)
Free Visual Mock-Ups
Standard 12-15 Working Days Lead Time
All prices include Data-Checks and Setup Costs
Woodland USB Stick Gallery
Complete price per piece incl. Hi-Speed USB Flash Drive (USB 3.0) and USB Packaging, Printdata-Check, Setup-Charges and Print – excl. VAT, Royalty Fees, and Shipping
| Size | 25 | 50 | 100 |
| --- | --- | --- | --- |
| 8 GB | POR | POR | POR |
| 16 GB | POR | POR | POR |
| 32 GB | POR | POR | POR |
Extremely fast Data-Exchange thanks to USB 3.0 – All Photographer Bundles include USB Sticks with USB 3.0 specifications without additional costs.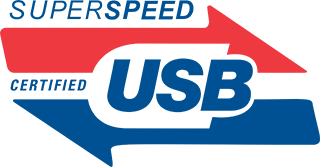 Even our Standard Service offers short lead times! The following is an overview of the steps involved…