USB Card
&

Leather Wallet
With our Photographer's Bundles, we have taken just about all tastes into consideration. There is, however, one option that will speak to those who are not just transferring data to clients but who are looking to showcase their work without requiring them to plug in. Our USB Card offers a full color print from edge to edge, making it an ideal marketing tool for not only existing customers but potential clients as well. Encased in our Leather Wallet, this bundle is sure to impress.
The Leather Wallet was designed specifically for our USB Cards. They don't just round off the overall look of the finished product, the wallet keeps the glossy surface of the Cards scratch-free and offers your customers a practical means of keeping their photographs with them wherever they go. Your logo or a personal message will look fantastic printed on the leather surface using our silkscreening technique or our high quality embossing.
This Bundle Includes:
USB Card Stick (branded on one or both sides)
Leather Wallet (branded on the front)
High Specification Flash Chips (USB 3.0)
Free Visual Mock-Ups
All prices include Data-Checks and Setup Costs
Standard 12-15 Working Days Lead Time
Complete price per piece incl. Hi-Speed USB Flash Drive (USB 3.0) and USB Packaging, Printdata-Check, Setup-Charges and Print – excl. VAT, Royalty Fees, and Shipping.
| Size | 25 | 50 | 100 |
| --- | --- | --- | --- |
| 8 GB | POR | POR | POR |
| 16 GB | POR | POR | POR |
| 32 GB | POR | POR | POR |
Extremely fast Data-Exchange thanks to USB 3.0 – All Photographer Bundles include USB Sticks with USB 3.0 specifications without additional costs.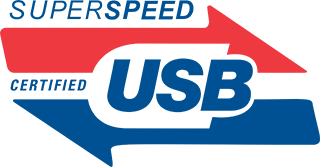 Even our Standard Service offers short lead times! The following information is an overview of the steps involved…