Twister Mono
&

Black Flip Box
With this bundle, one of our top sellers among USB Memory Sticks gets a companion that is hard to resist. The simplicity of the Twister Mono in combination with the beautiful Black Flip Box results in a bundle that is perfect for photographers who value minimalism and rely on their pictures to do the talking. Not only do these two look great together, the quality feel of both the stick and the box is hard to beat!
Our Black Flip Box boasts a rugged cardboard casing, making it ideal for our high quality engraving. Hidden inside the lid and the base of the box, a magnet keeps the packaging shut. Similarly to our White Flip Boxes, a black foam insert is cut to shape specifically for the USB Stick. The Twister Mono is available in black or white. What sets this particular version of the classic apart from the rest is the color-matched metal clip revolving around the body. Regardless of the color you choose for your brand, the finished product is immaculate.
This Bundle Includes:
Twister Mono USB Stick (branded on one or both sides)
Black Flip Box (branded on the front)
High Specification Flash Chips (USB 3.0)
Free Visual Mock-Ups
All prices include Data-Checks and Setup Costs
Standard 12-15 Working Days Lead Time
Twister Mono USB Stick Gallery
Complete price per piece incl. Hi-Speed USB Flash Drive (USB 3.0) and USB Packaging, Printdata-Check, Setup-Charges and Print – excl. VAT, Royalty Fees, and Shipping.
| Size | 25 | 50 | 100 |
| --- | --- | --- | --- |
| 8 GB | POR | POR | POR |
| 16 GB | POR | POR | POR |
| 32 GB | POR | POR | POR |
Extremely fast Data-Exchange thanks to USB 3.0 – All Photographer Bundles include USB Sticks with USB 3.0 specifications without additional costs.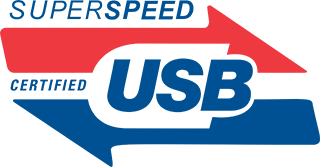 Even our Standard Service offers short lead times! The following information is an overview of the steps involved…