This fantastic Wireless Charger has a large surface area that allows for stand out LED light up branding, illuminating your chosen name and logo in a bright white light.
Product Details and Specifications
Product Specification
This product is available in the following colors:

Product Details:

Material: Plastic
Product dimensions: 105 x 105 x 6 mm
Branding your Logo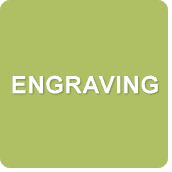 This product can be LED engraved according to your wishes.
Printing Area:

Imprint Size: 95 x 95 mm
Price-, Order-, and Delivery Information
We offer a wide range of gadgets that are sure to grab the attention of all of those with an affinity for technology.
We've got the right product for your brand and, ultimately, your most valued clients!
Providing tech gifts that look great and are held to the highest standards is our top priority. Premium design and quality guaranteed.
Even our Standard Service offers short lead times! The following information is an overview of the steps involved…
If you need our Tech Gifts in a hurry, simply contact us and we'll provide you with a customized quote.