Go wireless with our new Wireless Headphones! Using Bluetooth 3.0 technology, these closed headphones provide your favorite tunes with loud and clear sound while keeping your journey tangle-free. The Wireless Headphones not only sound and look great, they are practical in several other ways. Adjust the volume or pause whatever it is you're listening to using the buttons on the side of the earphone. Answer your phone calls with the built-in call-answering button and keep all of your calls hands-free thanks to an integrated microphone. Lastly, enjoy up to 8 hours of listening pleasure thanks to the rechargeable battery. The Wireless Headphones are available in a beautiful white finish and collapse in order to be stowed away in a fantastic protective case. The headphones and the case can be branded using our silk screen print, making this one promotional gift your customers will not forget!
Product Details and Specifications
Product Specification
This product is available in the following colors:

Product Details:

Wireless stereo headset
Bluetooth 3.0 wireless connection
Foldable design, adjustable hinges for optimal comfort
Call-answering button, Hands-free talkback microphone
Effective range: about 10 meters, impedance: 32ohm, sensibility: 112 db+/-db, frequency: 20Hz – 20KHz
Input DC5V/ rechargeable battery 500mAh / between 5-8 hours of battery life
Product dimensions: 165 x 150 x 90 mm
Weight: 152 g
Branding your Logo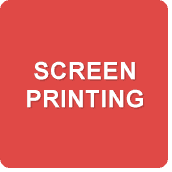 This product can be silk-screen printed (1c).
Printing Area:

Imprint Size: 42 x 20 mm
Price-, Order-, and Delivery Information
We offer a wide range of gadgets that are sure to grab the attention of all of those with an affinity for technology.
We've got the right product for your brand and, ultimately, your most valued clients!
Providing tech gifts that look great and are held to the highest standards is our top priority. Premium design and quality guaranteed.
Even our Standard Service offers short lead times! The following information is an overview of the steps involved…
If you need our Tech Gifts in a hurry, simply contact us and we'll provide you with a customized quote.