Magnetic Phone Holder With Clip
Our Magnetic Phone Holder is a true eye-catcher thanks to its simple yet exquisitely polished metal alloy form. Still, we wanted our customers to be able to make use of the Magnetic Phone Holder's easy-to-use magnet system while traveling in a vehicle other than their own, which is why we're excited to introduce our Magnetic Phone Holder with Clip! The same magnetic sticker- and holding system is applied to this promotional item's inconspicuous clip. Simply attached it to your car's air vents, place your smart phone on the magnetic surface of the holder, and start driving. As is the case with all of our promotional tech gifts, the Magnetic Phone Holder with Clip can be branded using a traditional screen print.
Product Details and Specifications
Product Specification
This product is available in the following colors:

Product Details:

Phone holder with powerful magnets for securing your device
Discreet air vent clip for use with any vehicle
Product dimensions: 37 x 42 x 50 mm
Branding your Logo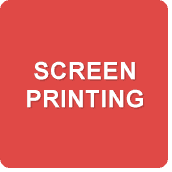 This product can be silk-screen printed (1-4c).
Printing Area:

Imprint Size: ∅ 22 mm
Price-, Order-, and Delivery Information
We offer a wide range of gadgets that are sure to grab the attention of all of those with an affinity for technology.
We've got the right product for your brand and, ultimately, your most valued clients!
Providing tech gifts that look great and are held to the highest standards is our top priority. Premium design and quality guaranteed.
Even our Standard Service offers short lead times! The following information is an overview of the steps involved…
If you need our Tech Gifts in a hurry, simply contact us and we'll provide you with a customized quote.