If ever there was a Bluetooth speaker with high-end clients in mind, it is this one. The Deluxe Wireless Speaker not only features two 4.5W speakers that bring your music or the sound of movies to life, it has an impressive battery life of up to 12 hours! Visually, the Bluetooth speaker plays to its strengths by complementing it's traditional form with a sleek black finish on the front and back of the device, while lining the top, sides, and bottom in a luxurious aluminum casing. Engraved with your logo, the Deluxe Wireless Speaker is a promotional tech item that won't just impress your customers on visual a level, it's quality build and performance conveys the high standards for which your brand stands. Get in touch with us today and find out how you can start impressing your most valued customers!
Product Details and Specifications
Product Specification
This product is available in the following colors:

Product Details:

Portable Bluetooth speakers
Bluetooth 2.0 wireless connection
Stereo sound, 4.5W
Battery life of approximately 10-12h
2,000mAh Li-ion battery, USB charging cable included
Product dimensions: 205 x 75 x 39 mm
Branding your Logo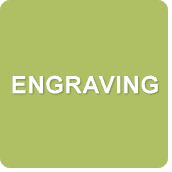 This product can be laser engraved.
Printing Area:

Engraving: 30 x 20 mm
Price-, Order-, and Delivery Information
We offer a wide range of gadgets that are sure to grab the attention of all of those with an affinity for technology.
We've got the right product for your brand and, ultimately, your most valued clients!
Providing tech gifts that look great and are held to the highest standards is our top priority. Premium design and quality guaranteed.
Even our Standard Service offers short lead times! The following information is an overview of the steps involved…
If you need our Tech Gifts in a hurry, simply contact us and we'll provide you with a customized quote.